[STIM-FREE] ELITE PUMP AND TRAINING IGNITOR†
> MAXIMUM
> MENTAL FOCUS†
> PUMP INTENSITY†
> MUSCLE VASCULARITY†
THE ORIGINAL NON-STIM PUMP KING HAS RECLAIMED ITS THROWN.
EVOGEN PIONEERED NON-STIM POWDER PRE-WORKOUTS IN 2008 WITH THE ORIGINAL EVP. Since that time, literally hundreds of would be competitors have attempted to enter the category with little success. Why? It's because none of these pre-workouts were designed by a coach with a training system built (FST-7) around creating 3D looking physiques. Fast forward 11 years, and 19 Olympia titles later, along with newer technology, and the result culminated into the next evolution of EVP and into EVP-3D. Are you ready to #GET3D?
Hany's clients don't train for top ten placings just like you don't train for mediocre results. They train to win , and they want a quality brand they can trust to provide the best fuel for their engine. His track record of building extreme physiques is as legendary as those cartoonish "3D" popping images that come to mind when you think of the champions he coaches. Now Evogen is giving you the same tools to build your own 3D physique and to take your training to a level you never thought was possible.
EVP-3D is perfect for those who still want mental focus but are sensitive to caffeine and stimulants. It's ideal for people who train late at night and need to be able to sleep after training. This help ensure the proper rest to recover and build quality muscle. It's also an excellent solution for those who go hard on stimulants all year and need to take a break by allow their systems to reset.
TO GET 3D REQUIRES EXTREME INGREDIENTS
ARGININE NITRATE (AS NO3-T®) – This highly-touted and patented form of arginine is considered an industry standard and for good reason. It delivers hard-hitting, nitric oxide inducing substrates that require little conversion to induce rapid nitric oxide release. Evogen is using a HUGE dose of this to give you extreme vasodilation and pumps like you've never experienced before.
CITRULLINE – While many brands still use citrulline malate, Evogen has chosen to use a high dose of pure citrulline because of its superior results. This wasn't a cheap decision, and the difference in results within this formula are unmatched. Pure citrulline not only helps to increase nitric oxide levels, but it also helps remove exercise-induced toxins and waste products like ammonia. You actually feel more refreshed after a workout because of this, and it's key to the success of this formulation.
LIONS MANE EXTRACT (AS HERICIUM ERINACEUS) – No pre-workout formula would be complete without using the latest technology available such as Lion's Mane Extract. This is now a staple in advanced formulations because of it's potential to increase focus and blood oxygenation unlike many other classic nootropics on the market.
L- TYROSINE – Tyrosine is a powerful nootropic that compliments the other nootropics to support cognitive tasks that require focus. Alone it is able to do so under stressful conditions suggested by clinical research. This powerful amino acid packs a punch and compliments the EVP-3D formula quite well.
DIMETHYLAMINOETHANOL (DMAE)- DMAE is involved in a series of reactions that form acetylcholine, a chemical that is found in the brain and other areas of the body. Acetylcholine is a "neurotransmitter" that helps nerve cells communicate and has been shown to have a positive effect on focus and attention span.
THERE YOU HAVE IT. A FORMULA FOR EXTREME PHYSIQUE RESULTS BUILT BY A CHAMPION COACH
Lucky for you, Hany has finally yielded to the demands of the dedicated customers of Evogen Nutrition and released his Pro Creator quality tool to get you in an EXTREME mindset to train to #GET3D results. Team Evogen has already embraced what it takes to be extreme as far as training and supplementation, and it's proven in the quality of our athletes and their physiques. If you want to be amongst the elite, it's up to you to take the next step and #GET3D!
NO3-T is a registered trademark of ThermoLife International, LLC,. this mark covers the use of one or more patents listed as www.NO3-T.com/patents.
#GET3D™ and GET 3D™ are trademarks of Evogen Nutrition, Inc.
LIPOCIDE IR 30 Serving
BURNING FAT WHILE NOT LOSING MUSCLE IS NOT A SKILL, BUT AN ART.
The goal which so many athletes have trouble achieving is finding the correct balance between increasing metabolic rate and controlling appetite enough to preserve muscle mass while blasting away fat away. There's a reason why multiple physique champions trusts Hany, and it's because he understands this balance.
It's this keen understanding of physique remodeling that has lead to the evolution of one of Hany's best kept secrets, Lipocide, and now Lipocide IR (Instant Release) powder. This real-world tested formulation has been his "go-to" tool to get the best in world shredded and dialed in. By curbing appetite, accelerating your metabolism, and pushing mental drive for hours, Lipocide IR is part of a complete weight loss solution.
This formulation came from years of finding the right balance of what works on paper in clinical studies and what works in real-life testing. Hany created a balanced formula that would give you that clean energy feel without feeling lethargic. Contrary to popular belief, the goal should not be to look to crush someone's appetite, but rather curb it so they can eat less and have fewer cravings. If you kill a person's appetite to the point where they don't eat, potentially they will lose muscle from the lack of calories and protein. Hany specifically designed Lipocide IR to help control the consumer's appetite by reducing their cravings, and to burn more calories while doing cardio.
Cocoa Extract (as Chocamine®) – Over the years many synthetic stimulants have been removed from the market place. However, despite this Evogen has been able to stay ahead of the curve by using powerful natural extracts that contain many thermogenic amines and methylxanthine alkaloids. These key components accelerate thermogenesis and make cardio a breeze.†*
Acetyl L-Carnitine – The acetylated form of L-Carnitine is known for its great bio-availability and purported nootropic ef-fects.* Moreover, carnitine helps transport lipids into the mitochondrial matrix with the CPT-1 system to create cellular energy. Without this, the body cannot metabolize fat efficiently for thermogen-esis.†*
Choline Bitartrate – This bioavailable form of choline has demonstrated in research to support mood states. Its secondary use is a lipotropic agent having the ability to promote lipid oxidation.†*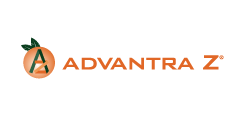 Citrus Aurantium Extract Advantra-Z – Evogen Nutrition uses the patented and clinically studied variant of citrus aurantium extract called Advantra-Z. This powerful extract has stimulant properties which interact with the adrenergic receptor system through a high p-synephrine content. It has a wealth of supporting research which has demonstrated that it has an exceptional effect on the body.†*
Green Coffee Bean Extract – This powerful ingredient has received critical acclaim because of its ability to increase thermogenesis and anti-oxidant activity.
L-Tyrosine – Tyrosine is a powerful nootropic that compliments stimulants to support cognitive tasks that require focus.* Alone it is able to do so under stressful conditions suggested by clinical research.†*
Caffeine Anhydrous – Caffeine has been shown to enhance energy and thermogenesis. It is the backbone of many formulations, and Evogen Nutrition is not afraid to show you just how much is in the product.†*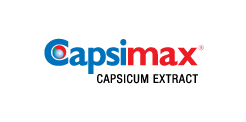 Caspisum Annum Extract – If you've ever had a red pepper then you know it produces heat, but the concentrated extract actually stimulates catecholamines such as epinephrine and norepinephrine. These powerful molecules help stimulate the central nervous system and lipolytic processes.†*
Piper Nigrum Extract (as BioPerine) – This advanced bioavailability enhancer is standardized for a component called piperine. This innovative compound enhances bioavailability of many ingredients found in supplements by interacting with the intestinal brush border and stimulating digestive enzymes. In many animal models piperine has demonstrated its effectiveness on numerous ingredients.†*
Toothed Clubmoss Extract – This ancient extract contains bioactive components such as huperzine A that have shown to have a profound nootropic effect. It's acetylcholinesterase inhibition allows for other ingredients such as choline bitartrate to have a more pronounced effect due to inhibitory effect on choline metabolism.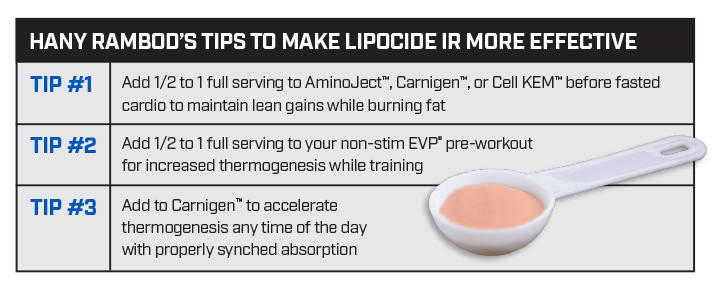 Lucky for you, Hany has finally yielded to the demands of the dedicated customers of Evogen Nutrition and released his Pro Creator quality tool to get you shredded. It's up to you to take the next step towards the all new metabolic accelerator that Team Evogen has proudly embraced and has helped Hany achieve 19 Olympia titles.†*
This product is only intended to be consumed by healthy adults, 18 years of age or older. Do not use this product if you are pregnant, expect to become pregnant, or are nursing. Always consult with your physician before using this or any other dietary supplement product. Do not use this product without consulting your physician if you are using any prescription or over the counter medication or if you have any pre-existing medical condition. Immediately discontinue use and consult your physician if you experience any adverse reaction to this product. Do not use if safety seal is broken or missing. Store in cool, dry place away from moisture and sunlight.
* These statements have not been evaluated by the Food and Drug Administration. This product is not intended to diagnose, treat, cure, or prevent any disease.
† When combined with a proper exercise and nutrition program. Please consult with your physician before using this or any other dietary supplement product.