High protein, low sugar whey protein

Less then 2g of sugar

Can be taken before and after workout to support growth and maintainance of muscle mass

High protein snack through out the day

Naturally rich in amino acid to consume on both training and recovery days
KEY BENEFITS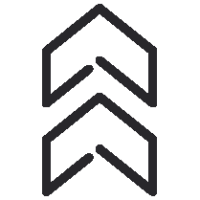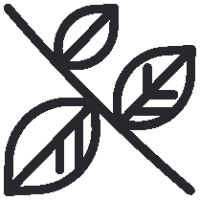 BCAA & GLUTAMINE PEPTIDES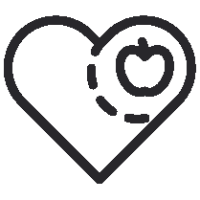 PRODUCT OVERVIEW
WHAT IS WHEY 365?
Whey 365 is a high protein, low sugar blend designed to support your daily protein throughout every day of the year. Each 50g serving provides 37g protein sourced from a combination of Whey Protein Concentrate, Milk Protein Concentrate, and Soya Protein Isolate and has less than 2g of sugar. Whey 365 is available in 4 delicious flavours including; Vanilla Crème, Strawberry, Salted Caramel and Chocolate Cookie.
WHO IS WHEY 365 SUITABLE FOR?
Whey 365 is perfect for anyone looking for a premium protein source to support their daily protein intake. Whey 365 can be taken before or after a workout to support the growth and maintenance of muscle mass, or as a high protein snack throughout the day.
THE BENEFITS OF WHEY 365
Whey 365 is designed to be taken daily throughout the year to help maintain your training goals. It's high protein, naturally rich in amino acids and low in sugar which makes it the perfect product to consume on both training and recovery days.
SUGGESTED USE
DIRECTIONS FOR USE
1 serving: add 1 scoop (25g) to 175ml ice cold water or milk and shake well for 10 seconds.
TASTE TIP: versatile and convenient, Whey 365 can be used as a protein shake, poured over your porridge oats or muesli, or even added to fruit and greek yoghurt to create a protein-packed smoothie.
NUTRITIONAL INFORMATION
SUITABLE FOR
Vegetarian
GMO Free
Palm Oil Free
NUTRITION STATS
Chocolate Cookie flavour. Other flavours might vary.
Typical Values
Per 100g
Per 25g serving
Per 50g serving
Energy (kJ)
1609kJ
402kJ
804kJ
Energy (kcal)
381kcal
95kcal
190kcal
Fat (g)
5.9g
1.5g
3.0g
Of which saturates (g)
2.1g
0.53g
1.1g
Carbohydrate (g)
6.0g
1.6g
3.2g
Of which sugars (g)
3.2g
0.80g
1.6g
Fibre (g)
1.7g
0.43g
0.9g
Protein (g)
75.0g
19.0g
37.0g
Salt (g)
0.69g
0.17g
0.3g
Also added (per 25g serving):
BCAA's (mg)
4210mg
Alanine (mg)
880mg
Arginine (mg)
570mg
Aspartic acid (mg)
1980mg
Cysteine (mg)
210mg
Glutamic acid (mg)
3930mg
Glycine (mg)
340mg
Histidine* (mg)
380mg
Isoleucine* (mg)
1150mg
Leucine* (mg)
1940mg
Lysine* (mg)
1690mg
Methioine* (mg)
420mg
Phenylalanine* (mg)
690mg
Proline (mg)
1240mg
Serine (mg)
930mg
Threonine* (mg)
1150mg
Tryptophan* (mg)
240mg
Tyrosine (mg)
590mg
Valine* (mg)
1120mg
* RI = Daily Reference Intake. **If this column is included on the label add 'Reference intake of an average adult (8400 kJ / 2000 kcal).